Superior Customer Service
We are committed to providing Glendale residents with excellent customer service. We will treat your home with courtesy and respect.
24/7 Emergency Service Available!
We carry 90% parts in stock!
We will beat any written estimate by 20%
Most repairs are completed the same day!
Friendly Phone Staff
When you call Glendale Appliance Repair, one of our friendly staff members will great you and schedule an appointment, depending on what times work best for you. One of our experienced technicians will arrive at your home and give you a complete diagnosis. If you choose us to complete the repair, the service call fee is waved and you only pay for parts and labor.
Why Choose Us?
We will schedule an appointment the same day and arrive on-time with a fully stocked truck ready to handle any appliance repair.We offer:
Up to 5 YEARS parts Warranty!
We only use FACTORY parts!
All of our technicians are factory trained!
Licensed Bonded and Insured!
Welcome to Glendale Appliance Repair
Like most LA cities, the pace of life in Glendale is very fast. It often seems like the residents have booked something to occupy every single moment of their waking hours. Things like broken appliances, even minor breaks, can through the average schedule off pace. We want to make sure you're life proceeds as smoothly as possible, by making appliance repair as easy and smooth as it can be.
The ramifications of a broken appliance can be far reaching. Not only is the initial irritation of discovering that the appliance has broken, but after that there's the struggle to figure out how you're going to handle the household or commercial chores the appliance dealt with, the stress of trying to decide if you should give up a day's income so that you can sit at home waiting for an repair tech to put in an appearance, and the worry about whether or not the repair will hold for more than a few days or weeks. Our advice is to stop worrying, and to give us a call. We promise, you won't regret it.
When it comes to appliance repair in Glendale, we really are the best.
Money seems to be tight for everyone these days. No one's job is secure, and the last thing most people want to do is take a day off work, losing that income, just because they need to wait on a appliance service company who refused to nail down a set time. We don't think this kind of attitude is fair. We believe that as the customer, it should be up to you to tell use when you need us to fix your Glendale appliances. We expect to arrange our schedule around you, not the other way around. You won't have to choose between your work and your appliances ever again. Once you have set up an appointment for Glendale appliance repair, you can rest assured that we will be on time, and that the technician we send out on the call will have a truck that's fully stocked with whatever parts needed to complete the job at hand.
Our goal is to make appliance repair in Glendale as smooth and stress free as it can be. We don't think you should have to go for a long period of time without your appliance. That would be like learning to live a completely different life. In addition to promising to be punctual and prepared when it comes to the appointments you book, we also urge you to take advantage of our same day service promise. Not only can you take advantage of this service, but you will also be able to use it free. We don't charge any more for same day service than we do for appoints that get booked a few days out.
Some companies might specialize in one type of appliance, but not us. We can fix it all.
On a regular day we repair and service the following residential and commercial appliances:
• Refrigerators
• Microwaves
• Ovens
• Vent Hoods
• Freezers
• Ice makers
• Washers
• Dryers
• Dishwashers
• Ranges
• Stoves
• Cooktops
When we decided to offer appliance repair to Glendale residents and businesses, we knew we wanted to provide our customers with quality repair work. We never want to be accused of shoddy work. That's why we have searched far and wide to find the best technicians. We have an entire staff of appliance repair experts. Each and every one of them has a lot of on the job experience, and has also completed factory training certification. You won't find a more professional or competent crew of appliance repair service technicians in the Los Angeles area.
We've noticed that some appliance repair technicians try to cut corners and use low quality repair parts. We don't understand this. A repair can't be any better than the parts used to fix the appliance. We believe in doing top quality appliance repairs in Glendale so we always make sure that we keep the trucks fully stocked with the best tools and manufacture approved replacement appliance parts. When we make a repair, we want it to be a long term appliance repair.
When it comes to appliance we fix it all!
Refrigerator Repair
A large number of the calls that we get from both Glendale residents and businesses involve refrigerators that have stopped working properly. We have also noticed that each year, the models get a bit more complex, which means that the number of refrigerators our staff repairs will be going up. Right now, we haverefrigeration repair technicians that can get your fridge up and running right away. You won't even have to hunt up coolers for your perishable food.
Most of the refrigeration repair calls seem to involve:
• condenser coil
• evaporator coil
• Blocked saddle valve
• Leaking
• Low Freon
In most cases, we'll be able to repair your refrigerator so that you will be able to go years before you need to start thinking about getting a new one.
Dryer Repair
Dryers are a another Glendale appliance that have become too complex for most residents to repair on their own. Our dryer repair experts stay up to date on the latest models so they know exactly how to repair them. They work with both gas and electric dryers.
Washer Repair
Our washing machine repair experts will save you from having to spend any time in a laundry mat. The can fix all problems, and will be able to do so in a timely manner.
Oven Repair
When you're oven stops working properly, what you shouldn't do is try fixing it yourself. What you should do is give us a call and we'll send an oven repair expert to your home right away. We work on both residential and commercial ovens as well as electric and gas ovens.
The longer you continue to use an improperly functioning appliance, the more damage you will do. CallGlendale appliance repair right away before the damage becomes extensive.
Why Choose Glendale Appliance Repair?
Our technicians arrive on time and carry parts on their trucks so they can complete most repairs in one visit. We offer:
• Up to 5 YEARS parts Warranty!
• We only use FACTORY parts!
• All of our technicians are factory trained!
• Licensed Bonded and Insured!
Superior Customer Service
Service with a smile, our customer service representatives will answer all of your questions.. We will treat your home with courtesy and respect.
• 24/7 Emergency Service Available!
• We carry 90% parts in stock!
• We will beat any written estimate by 20%
• Most repairs are completed the same day!
Appliance Repair Discounts
We offer a variety of discounts to better help our customers. Below are some of the appliance repair discounts we offer.
• $25 Off A/C Repair
• 15% Off Labor for Seniors
• 10% Off Commercial Appliance Repair
• $15 Off Kitchen Appliance Repair
A SHORT LIST OF OUR SERVICES:
Refrigerator
Repair
Dishwashers
Repair
Cooktops
Repair
Ice Maker
Repair
Ovens
Repair
Microwave
Repair
Washers & Dryers
Repair
Air Conditioning
Repair
Appliance Repair Glendale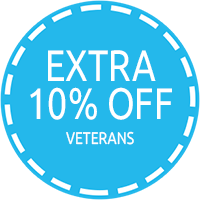 WITH ANY ID
Thanks you for your service.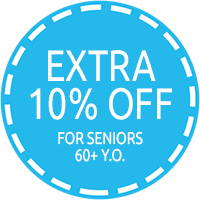 WITH ANY ID
Thanks you for your service.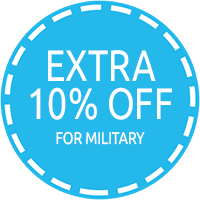 WITH ANY ID
Thanks you for your service.
VETERANS
U.S. MILITARY
St. Jude Children
Research Hospital
ASPCA
Mothers Against
Drunk Drivers